Waterproofing
Duron waterproofing systems are designed to protect a wide range of concrete structures. Each project is reviewed by our staff to ensure the correct membrane is installed to meet the demand of each operating environment.
Below are some of the specific waterproofing, roofing and traffic toppings projects we have completed.
Hot Rubberized Membranes
Hot rubberized membranes have proven to be versatile, highly flexible, long lasting and cost effective. Using specialized melting equipment, our crews can install HRA almost anywhere. The systems remain flexible at all temperatures, are ideal for foundation wall and roof deck applications and provide both excellent crack-bridging and waterproof properties.
Cold Applied Liquid Membranes
Cold spray applied liquid membranes offer significant advantages in the speed of application and resistance to chemical attack. Exceptional increases in application productivity are common in the use of high pressure spray technologies. These cold applied spray systems have also proven to be extremely versatile through their use as air barriers. Whether spray or trowel applied, these materials have simplified detailing, are less moisture sensitive and may be water-based for improved safety in confined work spaces or occupied facilities.
Cementitious Waterproofing
Cementitious waterproofing systems can be active or passive solutions for floors and walls. The materials shield against water penetration and are commonly specified for tanks and pits. Although limited in flexibility, these products are ideal where abrasion resistance is required.
Roofing
Duron can tackle all types of flat roofing and sheet metal flashing work, including hot rubberized membranes, and inverted roofing systems for both existing buildings and new construction projects. Duron is a certified installer of Soprema, Grace, Cetco, Firestone, Bakor, Carlisle, McAsphalt, and Tremco membrane systems. We take care and pride to provide our customers with the help and advice for every different type of installation.
Blind Side Waterproofing
Duron's experience with "blind-side" waterproofing is unequaled. Using patented pre-pour technology, our staff was the first in Canada to install this waterproofing membrane to protect underground structures.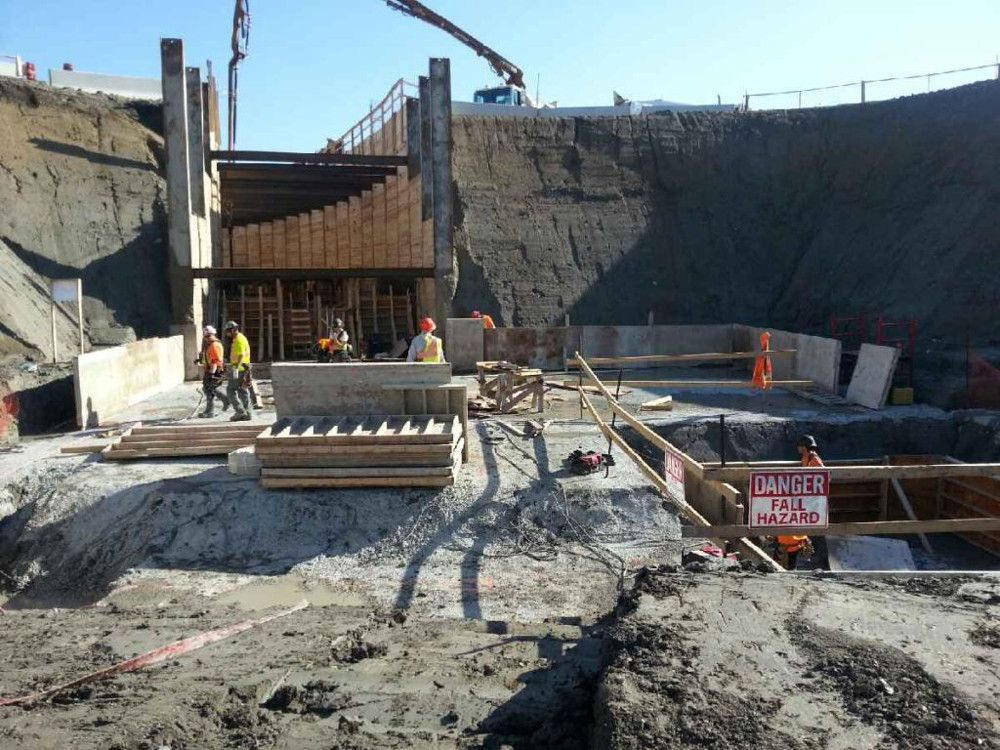 Duromastic Systems
Our Duromastic proprietary mastic asphalt system is manufactured at our facilities in Mississauga, undergoing strict QA/QC processes. Duromastic is the best traffic topping option available. Unlike regular porous asphalt, Duromastic is a proprietary blend of specialized asphalts and aggregates that is relatively thin (12mm), dense and waterproof. Conventional asphalt wear courses are porous and provide no protection against salt egress whereas Mastic is dense and voidless thereby providing superior protection. In essence, Duromastic traffic topping provides double protection against salt egress because it incorporates both a flexible waterproofing membrane and an extremely dense, hard wearing mastic wearing course.
Pre-formed Sheet Membranes
The utilization of "pre-formed" asphaltic, rubberized and plastic sheet membranes provide a reinforced factory controlled membrane thickness. Pre-formed asphaltic membranes allow for waterproofing in areas inaccessible to our hot liquid asphaltic kettles and also permit immediate backfilling upon application. Our experienced field personnel have the necessary manufacturer's training to detail these membranes through a variety of applications. Our crews have installed these products to waterproof some of the most demanding structures. Pre-formed sheet membranes allow for waterproofing in areas inaccessible to our hot liquid asphalt kettles and also permit immediate back filling upon application.